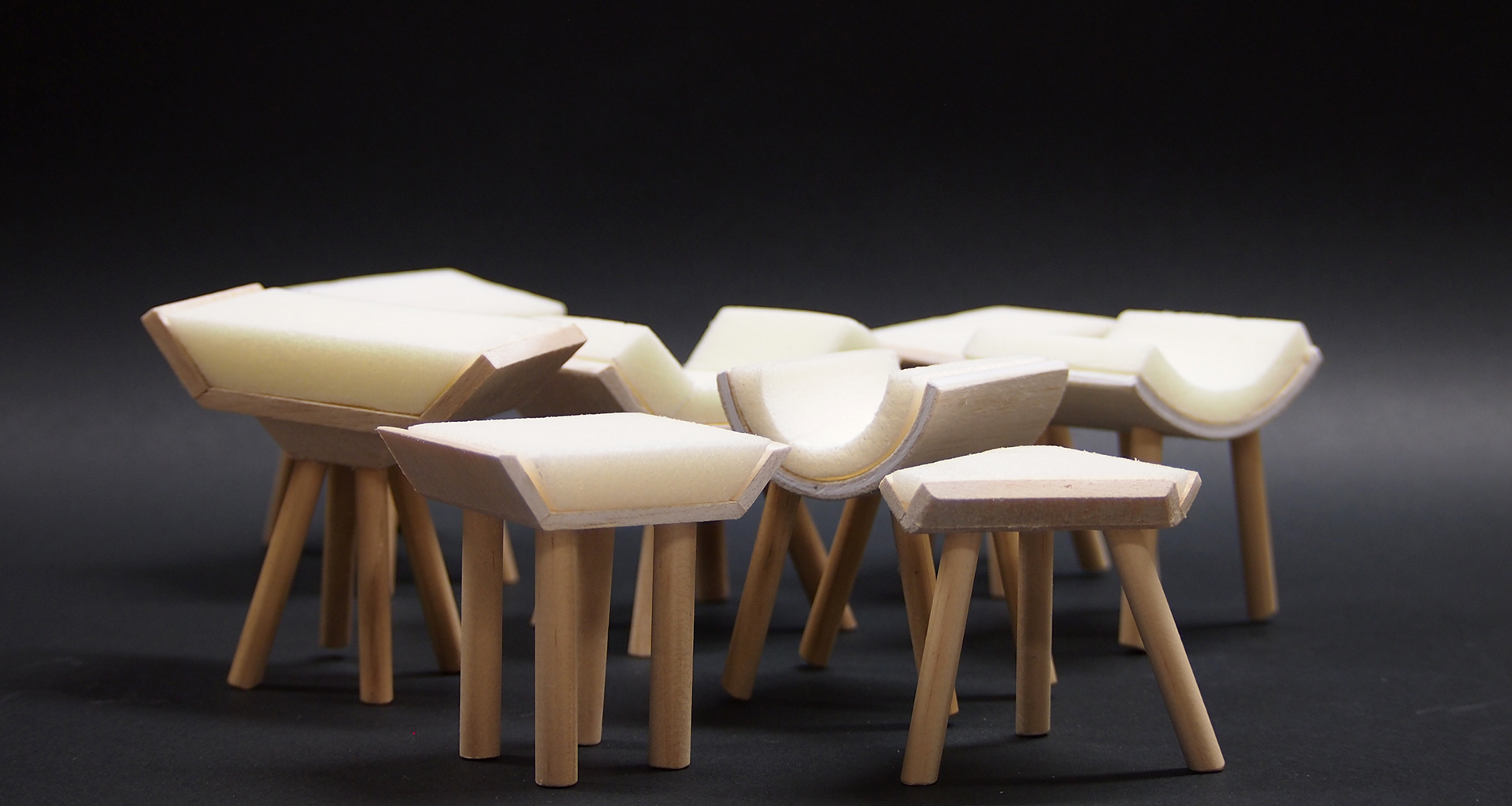 I made small scale models by hand using balsa wood, pine dowels, modelling foam, double sided tape and PVA glue. Each model above fulfils the brief of housing a soft cushion inside an external timber structure. 
The above scale models were selected for their elegant and minimal fulfilment of the brief. They became the reference point for full size mockups. 

Above are a couple of the full scale mockups that I made from corrugated cardboard. They were quickly constructed and assessed multiple times to improve their ergonomic performance and proportions.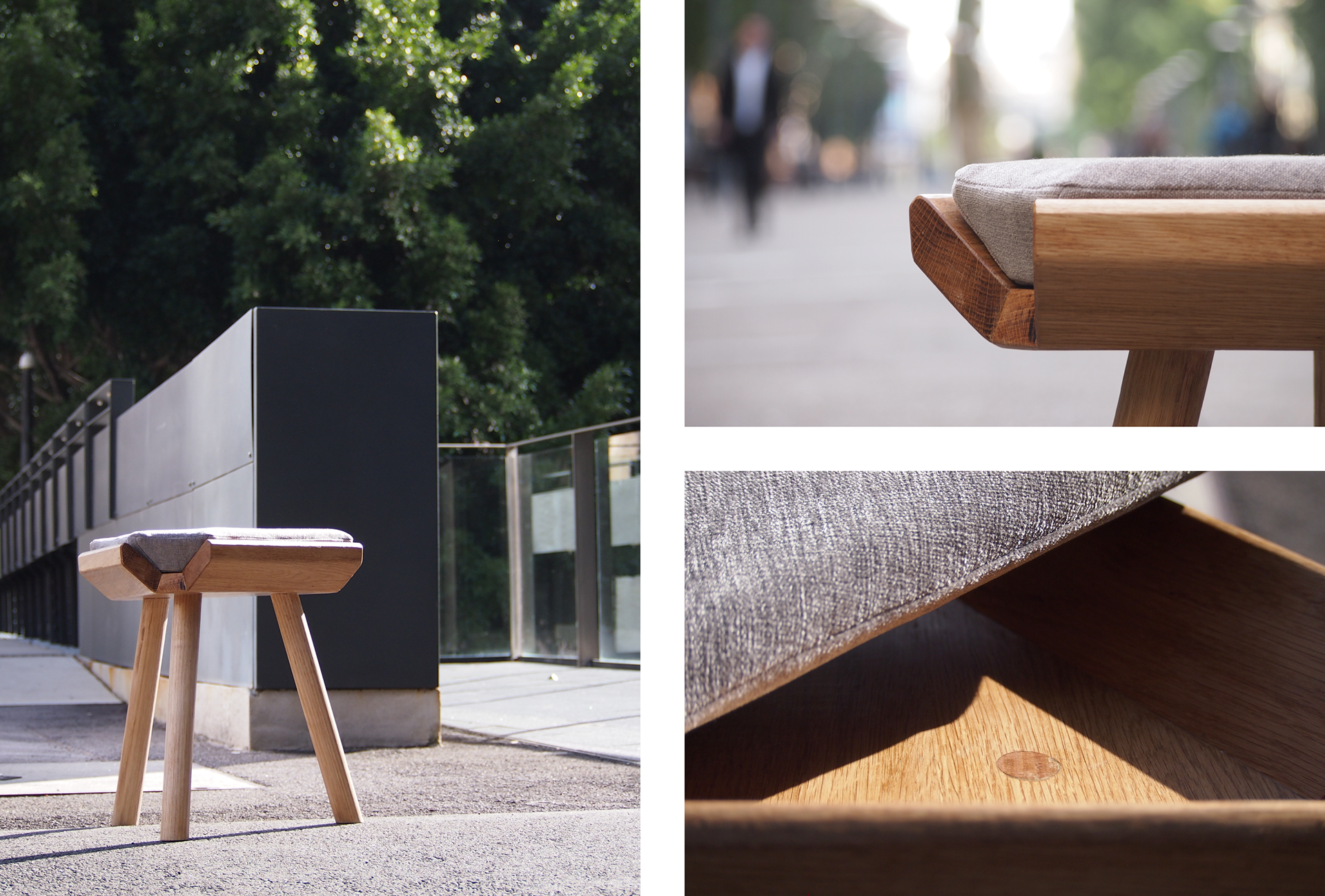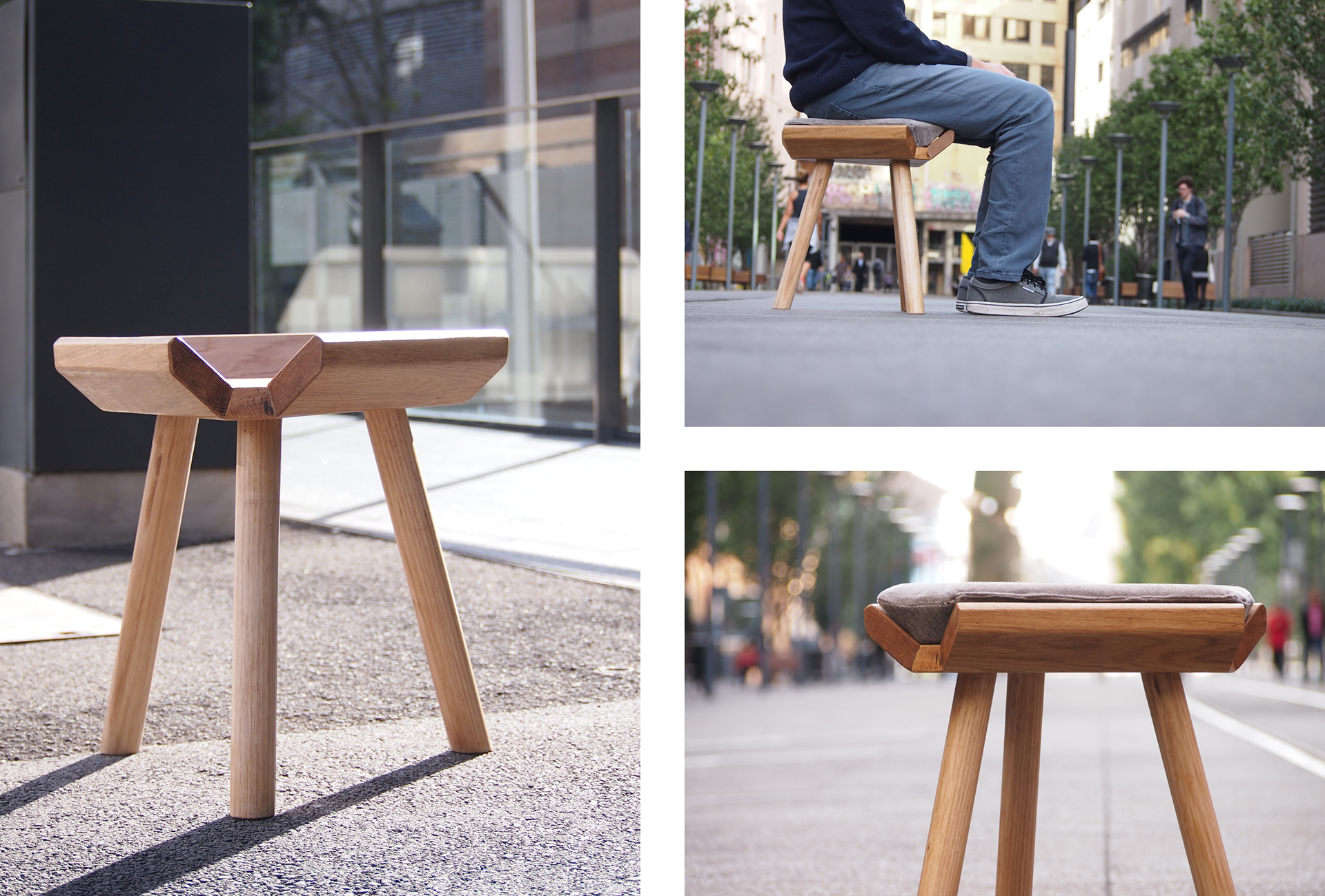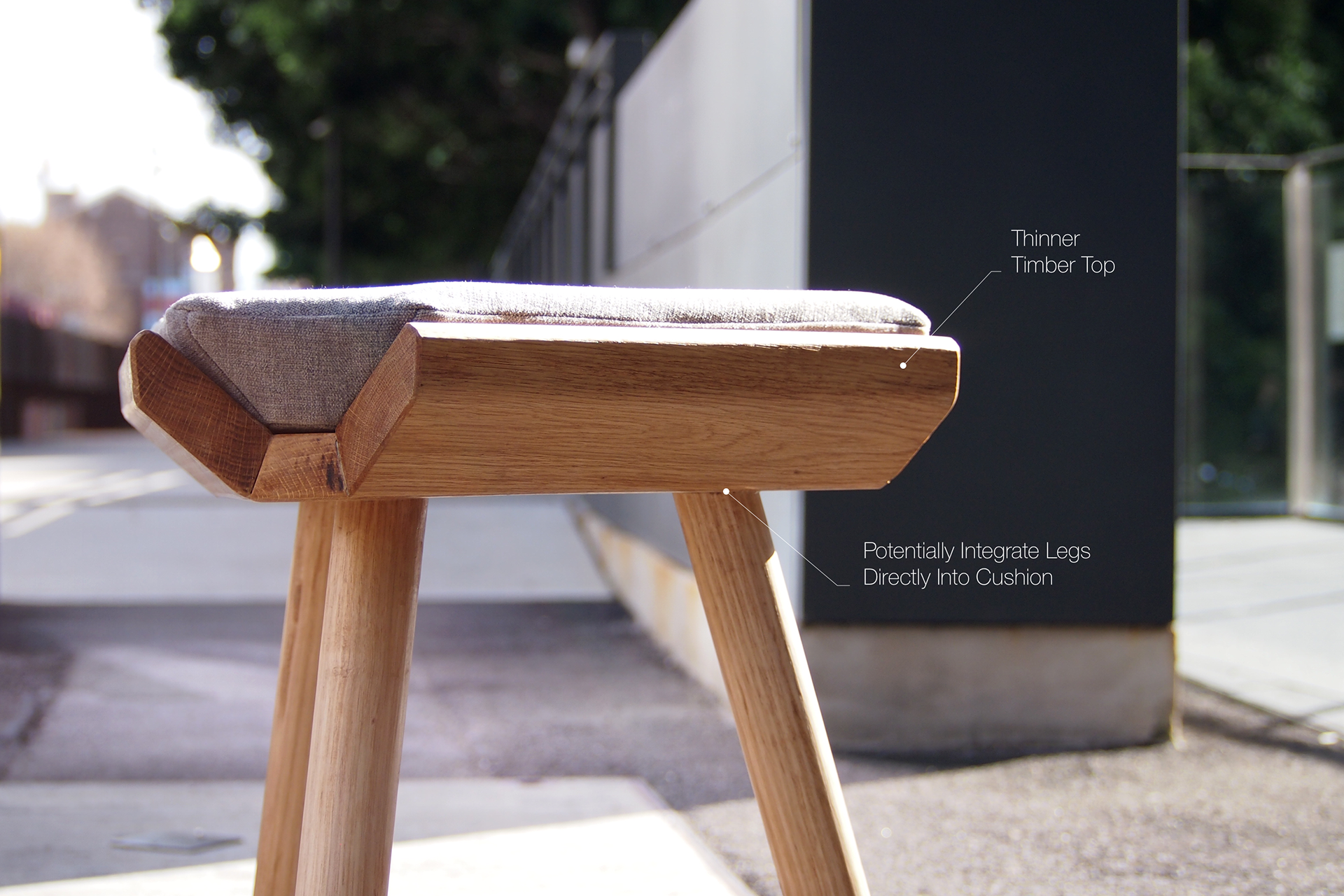 Below is a process video of how I made this stool: